---
Overview of the Jewish Sacred Texts: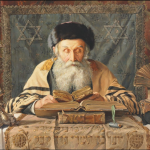 Tired of feeling like an outsider when somebody says, "According to the Talmud," or, "The Midrash says?"  Do you want to know what the Zohar and the Shulchan Aruch are and how they relate to each other and Judaism?  Would you like to feel confident when talking to family and friends about your heritage?
This class might be just the thing for you.  You will discover what the major Sacred texts are, where they come from, how they fit together, and what their purpose is.  And not only do learn about these texts, but you will also get a chance to see parts of the texts themselves, and read English translations in order to get a better sense of what they are trying to tell us about ourselves, our tradition, and our world.
This class will be taught online starting February 27 at 7pm PST and continuing every week for 5 weeks.  The cost is $180.  Call Shmuel at 541-514-2571 to signup and for more information or
---
---
Ongoing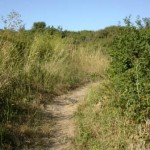 Biblical Hebrew: Tutoring by Shmuel Shalom (Geoffrey) Cohen at your convenience.   The only way to truly understand the bible is to read it in its original language.  Cost $45/hour.  Call 541-514-2571 to sign up.
---